How Does Monolaurin Relate to Health and Fitness?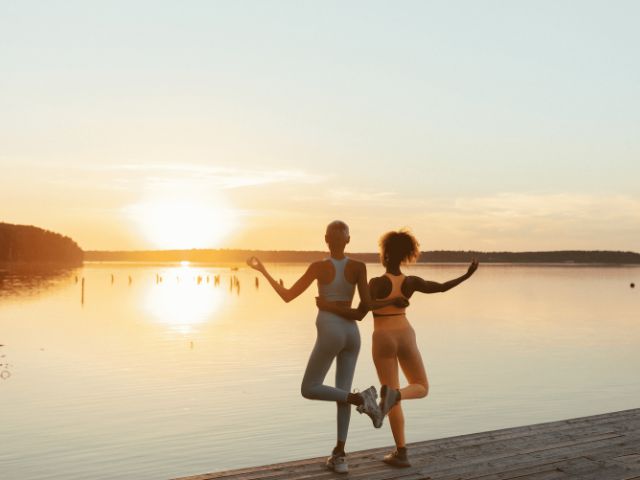 To keep things simple, Monolaurin comes from lauric acid and glycerin.
- Lauric Acid, is basically a chemical compound in the form of saturated fatty acids. It's white in color and has the consistency of powder.
- Glycerin, is a type of carbohydrate, called a sugar alcohol and comes in liquid form. It has no color and has a sweet taste to it – hence the word 'sugar' in its association.
Since lauric acid is found in coconut oil as well as human breast milk, you can only imagine the vast array of benefits that monolaurin provides. Studies have shown that human breast milk is linked to a lower risk of asthma, obesity, and type 1 – type 2 diabetes, as well as some forms of cancer.
With human breast milk protecting babies from short- and long-term illnesses, in addition to various diseases, there's no surprise that monolaurin is beginning to find its way into naturally alternative medicines.
It is quite clear the many health benefits that monolaurin provides, but where is the fitness connection? In short, monolaurin boosts our immune system.
Now, it's irrelevant as to where you're at in terms of your fitness level, whether you have just begun on your fitness journey or are a 'fitness junkie' – if your immune system is taking a beating, there's a high probability that your overall strength is far from its peak. Strength, at its most basic form, is obviously an essential component of each and every fitness training session.
It's the foundation.
A strong immune system is vital, not just with regards to fitness, but in your everyday life. However, for the fitness enthusiasts, keeping your immune system in solid shape, is certainly high on the priority list. When you reach the point in your fitness journey where it becomes a lifestyle, more than something you 'should' do, keeping your immune system at a level that allows for intense training sessions, becomes of high importance.
Sure, there are plenty of days when we just feel a bit 'off'; perhaps your immune system is battling a virus that's trying to take control of your body. On those days, your strength may be lower, which directly effects your fitness regime - and for the hard-core fitness enthusiast, that just isn't an option. On those 'off' days, we simply push through it and maintain the level of intensity in which we have come accustomed to.
The beauty is, the days of having to just 'push through it', can be kept at a minimum. There are options.
In the 'new world' we now find ourselves living in, it has become essential to maintain a healthier lifestyle. The good news is, key information is just a click away. Therefore, more and more people are seeking out alternative ways to live their best lives!
Dragons Miracle, a leading holistic health provider, features their Brand New Life Shield Immune Support with the miracle of monolaurin. With monolaurin being the main ingredient, along with its 9-powerhouse plant-based ingredients, Life Shield is becoming an essential part of daily lives everywhere.
Through two generations, we've taken this healing philosophy and now deliver the Wisdom of Nature through our unique products.
We go through great lengths in bringing you only the finest natural ingredients for holistic health. Our intention is always to nourish body, mind and soul with the healing intelligence of pure whole foods and herbs.