THE CHEMISTRY OF MONOLAURIN IN THE BODY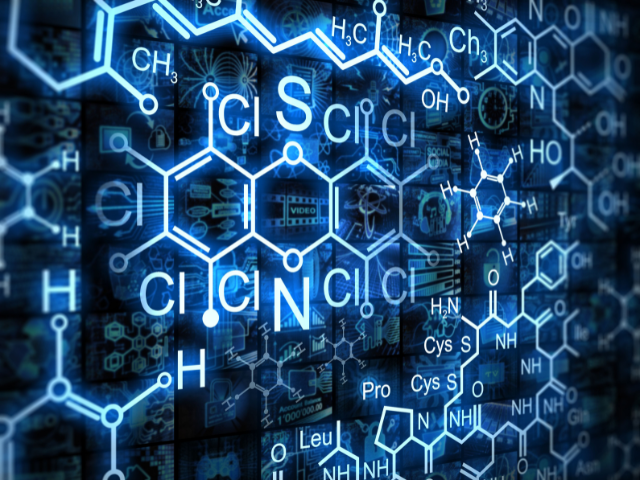 As we've covered in previous articles, monolaurin is a chemical derived found lauric acid that is ultimately present in coconut oil as well as human breast milk.
About 50% of lauric acid and 6-7% of capric acid are found in coconut oil and other components made from coconut. It is commonly questioned if consuming lauric acid may significantly increase the body's production of monolaurin. However, there is proof that some is created. It's worth noting, the primary antiviral and antibacterial component of human breast milk is lauric acid.
It is intriguing to wonder how monolaurin converts to lauric acid in the human body because it is far more physiologically active than lauric acid at eliminating viruses and bacteria.
In terms of our diet, Americans for example, have seen a drastic change over the past 40-50 years. That said, few of these changes seem to be enhancing our overall health. This is a major concern for our natural health progression as we evolve.
Fats and oils had a large part in many of these changes. Humans have significantly increased their consumption of linoleic acid, trans fatty acids, and partially hydrogenated vegetable oils. These kinds of modifications to our diet, along with numerous others, have prepared the body for a proinflammatory condition. Contrarily, data has shown there has been a very low intake of good fats, such as omega-3 fatty acids from some fish and plants, for example as well as an almost complete loss of antimicrobial fatty acids, like lauric acid from coconut oil, which as we already know, is the main source of the highly beneficial monolaurin chemical.
Returning to monolaurin found in mother's milk, in addition to being a strong supply of lauric acid, mother's milk also contains a lipase (a digestive enzyme) that helps the baby's body change triglycerides (a type of fat) into monoglycerides (a type of fatty-acid).
The Gold of Mother's Milk
Despite the modest levels of monolaurin, which is produced when lauric acid in coconut fat or breast milk is converted into the actual chemical - monolaurin, there is still a capacity to destroy or inactivate harmful viruses within our systems. Because more coconut oil was utilized in the production of formulas for newborn babies many years ago, these commercially produced products were viewed as good suppliers of lauric acid. However, times have changed. They have now been reformulated to contain less or no coconut oil at all, reducing their resemblance to mothers' milk, which contains lipids (molecules that make up the building blocks of our living cells) that are antibacterial and antiviral. It has been well-proven that a mother's breast milk helps protect their babies in many ways. The obvious, is its protection against both short and long-term illnesses and diseases, as the milk provides ideal levels of nutrients for the development process of their newborns.
The developing newborn receives many advantages from breastfeeding, including (as previously mentioned) nutrition and Immune Support from its natural fat content. Lauric acid, a substance that is naturally found in breast milk and is metabolized to monolaurin, is being viewed for a long-list of highly potential health advantages. The amount of lauric acid in breast milk varies from mother to mother and will most likely be affected by both factors under the nursing mother's control along with those outside her control, such as food and ethnicity.
In conclusion, from newborn babies to full-grown adults, we can all benefit from monolaurin in our systems. An obvious source of monolaurin for babies, is their mother's breast milk – it's pure gold.  Of course, this source is limited to a humans age. This is when we turn to the 'fruit of life', the succulent coconut and its milk and oils they naturally produce. There are numerous sources available to get your daily dose of monolaurin into your Immune System, however it's vital to know the levels included in these products. Quality over quantity is a good rule of thumb when considering your source choices.
Dragons Miracle, a leading holistic health provider, features their Brand New Life Shield Immune Support with the miracle of monolaurin. With monolaurin being the main ingredient, along with its 9-powerhouse plant-based ingredients, Life Shield is becoming an essential part of daily lives everywhere.
Through two generations, we've taken this healing philosophy and now deliver the Wisdom of Nature through our unique products.
We go through great lengths in bringing you only the finest natural ingredients for holistic health. Our intention is always to nourish body, mind and soul with the healing intelligence of pure whole foods and herbs.