How Does Exercise Lead to a Balanced Life?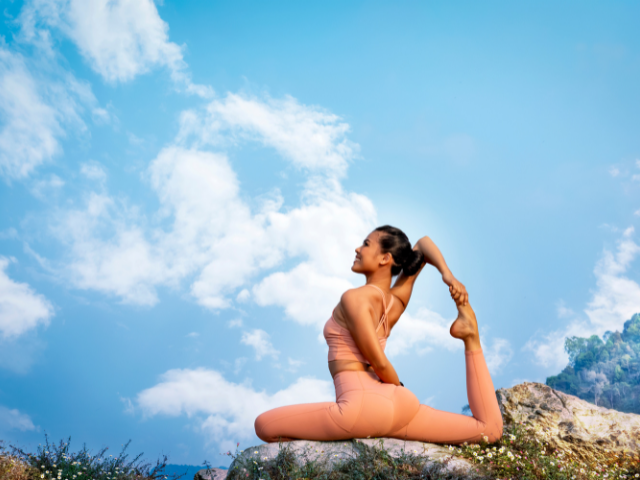 Exercise is not only good for your physical health but also for your mental well-being. In today's fast-paced world, it is more important than ever to find ways to stay balanced, both physically and mentally. Exercise is a key tool to help achieve this balance, and the benefits are plentiful.
The Physical Benefits of Exercise
Regular exercise helps maintain a healthy weight, build muscle, and reduce the risk of chronic diseases such as heart disease, diabetes, and cancer. Exercise also improves cardiovascular health, strengthens bones and joints, and improves overall flexibility and mobility.
Let us dive deeper into the physical advantages of regular exercise.
The Mental Benefits of Exercise – A Strong Mind Leads to a Strong Body
Exercise is not just good for your physical health but also for your mental well-being. It is an effective way to reduce stress, anxiety, and depression, and it can also improve cognitive function and boost self-esteem. Exercise releases endorphins, which are the body's natural feel-good chemicals. These chemicals can help improve your mood and reduce feelings of anxiety and depression.
Let's break it down.
Tips for Getting Started
If you are new to exercise, it is important to start slowly and gradually increase your intensity and duration. Find an exercise routine that you enjoy and that fits your lifestyle. If you are not sure where to start, consult a personal trainer or fitness instructor who can help you design a program that meets your goals and abilities.
But let's face it, it is easy to get caught up in the hustle and bustle of daily life and forget about exercise. However, it is important to make exercise a priority and schedule it into your day. Make it a habit, and soon you will find that exercise becomes an integral part of your daily routine.
Exercise is essential for maintaining a balanced life. It is not only good for your physical health but also for your mental well-being. There are many traditional and non-traditional ways to incorporate exercise into your daily routine. Find an exercise routine that you enjoy, and make it a priority. Remember, a little exercise can go a long way, and the benefits are truly endless. So, let us all get moving, stay active, and enjoy a healthy, balanced life!
Dragons Miracle, a leading holistic health provider, features their Brand New Life Shield Immune Support with the miracle of monolaurin. With monolaurin being the main ingredient, along with its 9-powerhouse plant-based ingredients, Life Shield is becoming an essential part of daily lives everywhere.
Through two generations, we've taken this healing philosophy and now deliver the Wisdom of Nature through our unique products.
We go through great lengths in bringing you only the finest natural ingredients for holistic health. Our intention is always to nourish body, mind and soul with the healing intelligence of pure whole foods and herbs.